Jay and Laurie Lorenzen
Creating a Learning and Leadership Culture
What We Also Do
Laurie and I love Gettysburg. For the last 15 years, we've been hosting leadership development conferences on the truly hallowed fields of America's largest battlefield. We believe it's a unique place to learn "battlefield" leadership — at the edge of the battle, whether in the spiritual battle or day to day in profit or non-profit environments. Laurie and I, after 20 years in the USAF, have been on Campus Crusade for Christ staff.  As a professor at that Air Force Academy, my interest in Gettysburg and the Civil War was ignited by the last class I taught there.  The Turner Movie-Gettysburg, the book Killer Angels, and my study of biblical leadership went on to fuel this interest. Over the last 15 years of walking the fields with developing leaders, we continually find that Gettysburg is one of those "thin-places" where the temporal and the eternal are uniquely connected.  Joshua Lawrence Chamberlain, the hero of Little Round Top, once said that the fields of Gettysburg are a "vision-place for the soul." We'd love to have you experience it with us. Jay and Laurie Lorenzen jayandlaurielorenzen.com               linkedin.com/in/jaylorenzen      facebook.com/jaylorenzen               twitter.com/jaylorenzen facebook.com/ifproperlyled            instagram.com/jaylorenzen
Join Us at an Upcoming Conference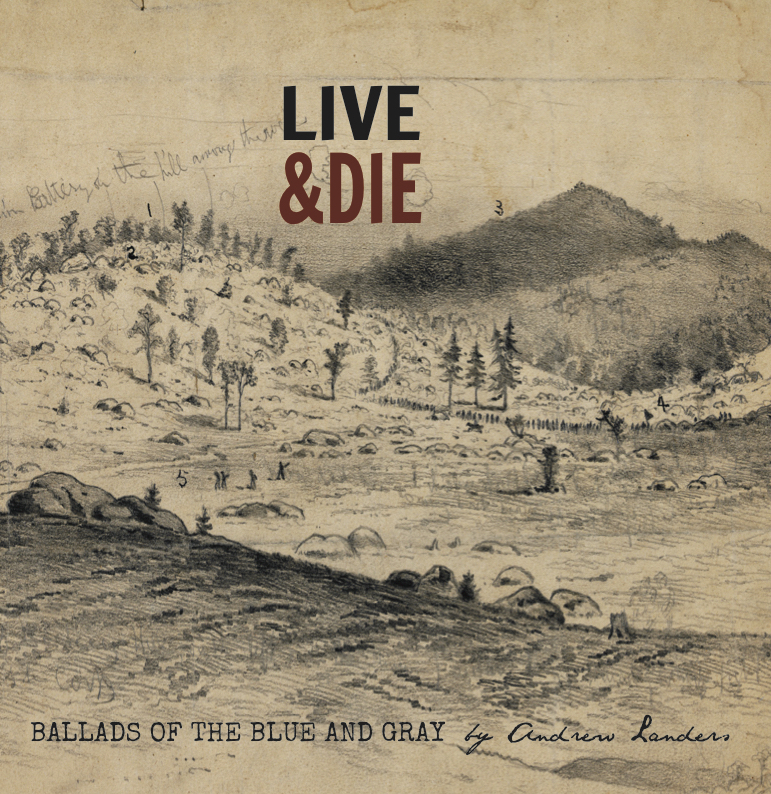 Over more than 40 years of ministry, I've had opportunity to attend many professional leadership conferences. NONE was as valuable as your "If Properly Led" conference. You have crafted a truly great experience. Never quit.
Stu Weber
The If Properly Led conference at Gettysburg is the best personal and leadership development experience I have been a part of. Jay and Laurie create a learning environment that is second to none. The lessons on leadership from the battle and the Bible hit home every time (I have been to the conference 5 times). I love to bring colleagues and friends and each time they thank me for doing so.
Andy Wineman
Fantastic! A True Three Dimensional Conference. The Gettysburg Leadership Conference is the singular best experiential learning experience I have ever been a part of–and having directed many such experiences with Leadership Network for the past ten years…that says a lot. Bring your leadership team and you will love it and benefit from it tremendously!
Eric Swanson
In over 25 years of Christian ministry, there has not been a conference that has leadership lessons, hands on interaction, and applicable principles that I have learned from and enjoyed as much as this one!
Tyrone P. Jones
Something is wrong.

Instagram token error.
Jay and Laurie Lorenzen
Staff with Cru
Over last 20 years
One of C.J. Mahaney's most recommended talks is based on 1 Corinthians 1:4-9. He entitles it, Leadership and the Adventure of Grace. He challenges my perspective about some of those I have the opportunity to influence. In my own pride, I often complain to God about...
read more
What Satan put into the heads of our remote ancestors was the idea that they could 'be like gods'--be their own masters--invent some sort of happiness for themselves outside God, apart from God. And out of that hopeless attempt has come nearly all that we call human...
read more
The whole dance of God ... is a great fountain of energy and beauty spurting up at the very centre of reality. If you are close to it, the spray will wet you: if you are not, you will remain dry. There is no other way to happiness for which we are made. Good things as...
read more
Below is a thot-ful post from Randy Newman in celebration of C.S. Lewis' birthday. Dear Thoughtful Friends,Today, November 29th, is C.S. Lewis' birthday. I hope this news brings you as much joy as it does to me. Lewis continues to inspire me through his writing and...
read more
Since reading N.T. Wright's "Surprised by Hope: Rethinking Heaven, the Resurrection, and the Mission of the Church", I keep seeing the power of Christ's resurrection and ascension. Read this in my C.L. Lewis devotional, A Year with C.S. Lewis -- a most excellent set...
read more
In great deeds something abides. On great fields something stays. Forms change and pass; bodies disappear, but spirits linger, to consecrate ground for the vision-place of souls.
And reverent men and women from afar, and generations that know us not and that we know not of, heart-drawn to see where and by whom great things were suffered and done for them, shall come to this deathless field to ponder and dream;
And lo! the shadow of a mighty presence shall wrap them in its bosom, and the power of the vision pass into their souls. – Joshua Lawrence Chamberlain